Your trial (or hearing) is close…what do I need to do to prepare? Whether you choose to represent yourself of retain an attorney, Schmitt Law, PLLC offer the following tips to prepare for your court hearing.
PREPARE WITH YOUR ATTORNEY
In order to prepare for trial, you should be meeting with your attorney. Your attorney should review your testimony questions with you. These are the questions they intend to ask you when you are on the stand. This assists the attorney in getting the facts straight. It also helps you in knowing in advance what is going to be asked, allowing you to prepare appropriate answers. This does not mean your attorney is going to feed answers to you. It means that if the attorney knows how you are going to respond, then they are not surprised at trial. It also means that it gives you time to think about your answers before you must testify. Through this preparation process your attorney can assist you in the best way to answer difficult questions that may be presented (from either your own attorney or the opposing attorney). It will make you far more comfortable when you must take the stand.
BE PROFESSIONAL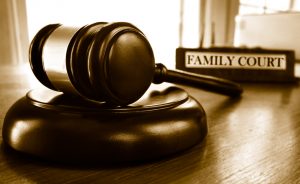 If the judge asks you a direct question, be polite and courteous and answer their question. After all, this person is making life decisions for you. You want them to like you. Also, be mindful of your facial expressions (no matter what is being said). If you hear something that is not true, angers you, or places you in a bad light – stay calm. And never interrupt opposing counsel or the judge. You will be given your chance to speak and respond.
BE TRUTHFUL
The most important point to remember while you are on the stand presenting your testimony is this…you have taken an oath to tell the truth. So, never lie. Always tell the truth, even if the truth does not present you in the best light. Judges appreciate truth over tall tales. If you lie on the stand, and it is proven that you have lied (meaning you are impeached), you will lose all credibility with the judge. And there is no going back from a lie told under oath.
FIRST IMPRESSIONS ARE IMPORTANT
You want to make a good impression when you attend court, as you want the judge to believe you are credible. Dressing appropriately is advised, as clothing mistakes in court can lead to the judge forming opinions about you that may or may not be correct. You are not required to wear a suit, or expensive clothes – just use your common sense when selecting what to wear. The key is to look neat and professional. It is suggested that men wear dress slacks, a button-down long sleeve shirt and a tie. Women should wear a skirt and blouse, or dress slacks and blouse or sweater. Your clothing does not need to be fancy, just appropriate for court. Remember, the judge looking at you is making a judgment call about you and your case, and making decisions that may significantly impact your life. After all…first impressions are everything!
GRAND RAPIDS COLLABORATIVE DIVORCE ATTORNEY SERVING KENT, OTTAWA, AND ALLEGAN COUNTY.
We understand that filing for divorce can be an emotional and confusing experience. That's why we are committed to providing personalized service to each client we represent, and will be with you through this difficult journey. At Schmitt Law, PLLC we encourage clients to take a more collaborative approach to divorce that promotes positive communication and cooperation. Through mediation or the collaborative divorce process, Laurie guides her clients through amicable divorce settlements so they can move forward with their life. To discuss your circumstances and legal options, contact Schmitt Law, PLLC at (616) 608-4634 to schedule a consultation. Or, contact us online to arrange a consultation.