Have you been placed in the Law Enforcement Information Network ("LEIN") because of an involuntary hospitalization order under MCL 330.1464a.? Do you seek removal from LEIN?
Most people who are involuntarily hospitalized are unaware that their name has automatically been placed in LEIN. Many people do not discover that they have been placed in LEIN until a background check is required for employment, or other various reasons that require a background check.
WHAT IS LEIN?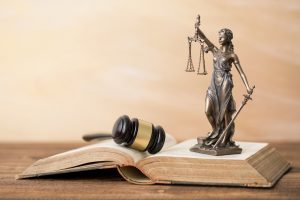 The Michigan State Police website provides that LEIN is an information network designed "to assist the criminal justice community in the performance of its duties by providing and maintaining a computerized filing system of accurate and timely documented criminal justice information readily available to all criminal justice agencies."
WHY WERE YOU PLACED IN LEIN?
The mental health code requires placement into LEIN if you have been involuntarily hospitalized. The relevant section of the mental health code is MCL 330.1464a. MCL 330.1464a provides in subsection (1):
(1) Upon entry of a court order directing that an individual be involuntarily hospitalized under this chapter or that an individual involuntarily undergo a program of alternative treatment or a program of combined hospitalization and alternative treatment under this chapter, the court shall immediately order the department of state police to enter the court order into the law enforcement information network. The department of state police shall remove the court order from the law enforcement information network only upon receipt of a subsequent court order for that removal.
HOW CAN I BE REMOVED FROM LEIN?
Removal from LEIN requires an order signed by a probate judge authorizing the State Police to remove your name from LEIN. Once the order has been signed by the judge, it is forwarded to the State Police and your name is removed from LEIN.
CRITERIA
The criteria for a judge to consider removing you from LEIN is that:
You are no longer an individual that falls within the category of requiring involuntary treatment.
You are treating your mental health issue (if necessary).
A mental health professional evaluates you and will write a letter stating you are not a danger to yourself or others, and that it is not against public safety matter for your removal from LEIN.
IF I REQUEST REMOVAL FROM A JUDGE, AM I GUARANTEED REMOVAL?
No. These cases are difficult, but not impossible to win. However, you will suffer no negative consequences if you request removal from a judge and your request is denied. If your request is denied, your name would simply remain in LEIN.
AN ATTORNEY WHO UNDERSTANDS YOUR CIRCUMSTANCES
If you have been placed in the law enforcement information network due to an involuntary hospitalization and seek removal, call Schmitt Law, PLLC. At Schmitt Law, PLLC, our clients benefit from years of experience. We treat every client as an individual, taking the time to review your specific facts as to why you were placed in LEIN, and best advise you on the steps you should take.
Contact Schmitt Law, PLLC today by completing our online contact form, or calling us at (616) 608-4634 to schedule a consultation.