In Michigan, the grounds for an annulment are incapacity due to age, bigamy, incapacity due to mental or physical condition, duress, fraud, kinship, and improper ceremony. Most of the grounds for annulment in the State of Michigan are difficult to prove, and few annulments are granted for that reason. To receive an annulment in the State of Michigan, you will need to prove one of the grounds for your request for an annulment. Then the court must decide if you have met your burden of proof and will grant or deny your annulment. For a more detailed discussion of the grounds for annulment, see blog Annulment.
WHAT'S THE DIFFERENCE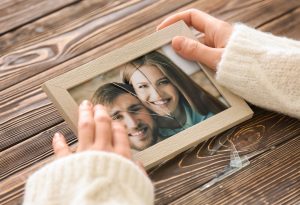 The distinction between an annulment and a divorce is that when a judge orders a marriage annulled, the effect is that the marriage never existed and that the couple was never married. This is different from divorce, where a marriage exists but is then ended by a court order.
WHAT REMAINS THE SAME
At the end of both an annulment or divorce you will be granted a judgment that addresses all issues of the marriage such as property distribution, debt distribution, custody, parenting time, child support, spousal support. Both an annulment and divorce will severe your financial ties with your spouse. Therefore, you will no longer be financially responsible for any decisions made by your spouse.   
If you would like to weigh your options between an annulment and divorce, please contact Laurie Schmitt at Schmitt Law, PLLC. We would be happy to sit down with you and discuss what process may be best suited for your specific situation.
GRAND RAPIDS DIVORCE COLLABORATIVE ATTORNEY SERVING KENT, OTTAWA, AND ALLEGAN COUNTY. A GENTLER DIVORCE.
Divorce is a painful and emotionally stressful time for everyone. That's why more couples are turning to the collaborative divorce process. A highly trained team of professionals work together with you to develop a fair, open and child centered resolution. If you want to avoid going to court, reach your own agreement, and promote positive co-parenting post-divorce, the collaborative divorce process may be an alternative for you.
Laurie K. Schmitt, founder of Schmitt Law, PLLC, is an Attorney, Mediator, and Collaborative Divorce lawyer. When possible, she guides her clients through amicable divorce settlements so they can move forward with their life. Contact Laurie online or by calling (616) 608-4634 to schedule a consultation to discuss the collaborative divorce process and how it can benefit you.