Perhaps you are still in shock that you find yourself in a situation of divorce. Your vision of your future never included divorce. Your new focus is now on finances, home, personal possessions, and children. And you wonder what your future will look like after you get through the legal process of your divorce. In Divorce Fears – Part Three, we will continue to discuss the challenges you may face while going through your divorce.
THE DIVORCE PROCESS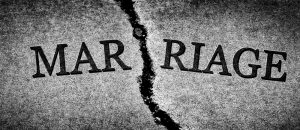 Like others, you've done some research online and are baffled and confused how to even get started. There seems like so much to know. What county do you file in, what paperwork do you need to file, how do you serve your spouse, should you retain an attorney, what do you next? Handling your divorce process is the job of your attorney. Having spent several years as a divorce attorney, I will help you navigate the divorce process, and be available for any questions or concerns you may have through each step of your divorce.
LOST FRIENDSHIPS
For some, a divorce may mean that your friends will take sides, and perhaps side with your spouse. And the loss of your support structure can be devastating. People that you thought were your good friends now turn their back, avoid you, or act awkward with you. But, over time, you will know who your real friends are – they are the people who are still standing by your side. Don't worry about the rest – they will never support you, nor will you be able to fully trust them. Focus on the relationships that matter and that have and continue to provide you with support.
PETS
Do you and your spouse have pets? Many clients worry that they will be unable to afford their pets after the divorce, or that they will have to move to a new home that does not allow pets. Your pets are very much part of the family. And there are creative solutions! In the years as a divorce attorney, I have crafted pet visitation schedules for clients that allow for the "noncustodial" pet parent to continue seeing the family pet. I have also created pet plans that include the pet traveling back and forth on the same parenting schedule as the children. A divorce doesn't necessarily have to mean that you never see your beloved pet again.
HELPING FAMILIES MOVE FORWARD
At Schmitt Law, PLLC, we understand that filing for divorce can be an emotional and confusing experience. That's why we are committed to providing personalized service to each client we represent and will be with you through this difficult journey. At Schmitt Law, PLLC we encourage clients to take a more collaborative approach to divorce that promotes positive communication and cooperation. Through mediation or the collaborative divorce process, Laurie guides her clients through amicable divorce settlements so they can move forward with their life. To discuss your circumstances and legal options, contact Schmitt Law, PLLC at (616) 608-4634 to schedule a consultation. Or contact us online to arrange a consultation.