In Divorce Mistakes to Avoid, we covered six areas of mistakes to avoid in your divorce. In this current blog we will cover more potential pitfalls to avoid while you are going through your divorce process.
REFUSAL TO TAKE ACTION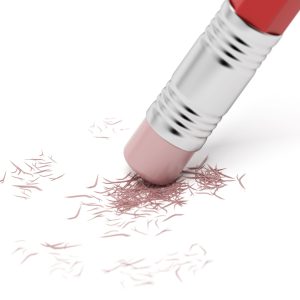 Some people in the midst of a divorce believe if they remain silent, take no action, avoid service of the divorce documents, or fail to file an answer to the complaint for divorce, they can prevent their spouse from proceeding with the divorce. On the contrary, if you take no action, the divorce process will still move forward, and your spouse will be granted a default divorce. If you fail to respond to the complaint for divorce, the court will grant your spouse's request for divorce, and potentially grant them what they are requesting. This means you have no say in the outcome of the case, as you refuse to participate. So, the only thing you will accomplish by refusing to have a voice in your divorce case will be giving up your right to seek terms that would benefit you.
Take action…protect your rights, even if you don't want the divorce. Even though you may disagree with the divorce, this doesn't mean you can't oppose the terms of the final outcome of the divorce as it relates to child custody, parenting time, spousal support, and the division of marital assets and debts.
FAILURE TO HIRE AN EXPERIENCED ATTORNEY
Attorneys often handle specific types of law. This means the attorney who handled another matter for you may not be a family law attorney. Be sure you hire an attorney who specializes in family law matters such as divorce (and all related matters within your specific divorce). By hiring an experienced family law attorney, you can save yourself from making poor choices or from receiving a less than favorable result in your divorce case.
FAILURE TO HAVE REALISTIC EXPECTATIONS
Divorce is an emotional and difficult time for every client. And you most likely are highly concerned about the outcome of your divorce. However, experienced attorneys will guide you through the process, talk to you about realistic expectations for your divorce, and help you to get the best outcome in your divorce.
FAILURE TO SET GOALS
It's important for you and your attorney to be on the same page when it comes to your goals. If you're unable to share your goals with your attorney because you have failed to set any goals for your divorce, it makes it impossible to help you achieve them. Talk to your attorney early in the process about your goals so that you can establish what it is you would like to achieve in your divorce. This will help you save time as your case moves into negotiations and mediation.
BEING IN A HURRY TO END THE DIVORCE
Every client wants their divorce case to run smoothly and be concluded as soon as possible.  However, progress can take time. Often, what you believe the result of your divorce case should be in not shared by your spouse. And that means extra steps such as mediation must take place. Do not agree to less than favorable terms to your divorce simply because you are in a hurry to get you case over with. You, and you alone, must live with your decisions. And many decisions in divorce can have long term consequences. Once you sign the judgment of divorce, there is little likelihood of going back. Agree to the terms of your judgment of divorce carefully and with much thought. 
HELPING PEOPLE START THE NEXT CHAPTER OF THEIR LIVES GRAND RAPIDS COLLABORATIVE DIVORCE ATTORNEY SERVING KENT, OTTAWA, AND ALLEGAN COUNTY.
At Schmitt Law, PLLC, we understand that filing for divorce can be an emotional and confusing experience. That's why we are committed to providing personalized service to each client we represent and will be with you through this difficult journey.  At Schmitt Law, PLLC we encourage clients to take a more collaborative approach to divorce that promotes positive communication and cooperation. Through mediation or the collaborative divorce process, Laurie guides her clients through amicable divorce settlements so they can move forward with their life.  To discuss your circumstances and legal options, contact Schmitt Law, PLLC at (616) 608-4634 to schedule a consultation. Or contact us online to arrange a consultation.
Our office is located at 401 Hall Street SW, suite 112D, Grand Rapids, MI 49503.