Schmitt Law, PLLC primarily handles family law cases. Family law is a broad, general term referring to many different family matters. As there are many different types of cases that are included under the category of family law, the following are the family law matters Schmitt Law, PLLC accepts.
FAMILY LAW CASES THAT SCHMITT LAW, PLLC ACCEPTS
DIVORCE (Uncontested, contested, and collaborative cases)
We all know that divorce is the legal termination of a marriage. And divorce cases can be quick and simple – or they can be long and drawn out. Factors such as whether there are minor children, significant assets or debt, or a family business can impact the complexity of the case.
Having an attorney skilled in handling divorce cases will ensures that you are getting the best outcome. Whether it is determining custody of the kids or who gets the house – Schmitt Law, PLLC will help you get your fair share of your marital assets.
SEPARATE MAINTENANCE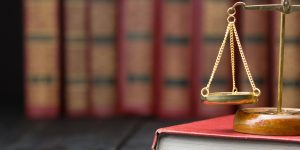 Legal separations do not dissolve a marriage. Instead, they keep the marriage intact for the most part while putting formal documents in place stating that the couple is legally separated. They are still technically married, but living separately. This can give the couple time to see if they really want to stay married or get divorced. After all, legal separations can be reversed but a divorce cannot.
CUSTODY (Uncontested and contested)
Child custody cases determine the physical and legal custody of a minor child, and can be in the context of a divorce or between two parents where not married to each other. In any custody case, there are many factors to consider to resolve these cases. Schmitt Law, PLLC will always keep the best interest of you and your children at the forefront during your case.
PATERNITY
Paternity simply means a case wherein the court must make a determination of a child's legal father. Schmitt Law, PLLC accepts paternity cases whether they are contested or uncontested. As the father of a child born outside of a marriage, it is critical to take action immediately. Each passing day means you and your child will not receive time together to establish an important parent-child bond. As the mother of a child born outside of marriage, each passing day means you and your child will not receive the financial support you deserve. Call Schmitt Law, PLLC to discuss your rights.
CHILD SUPPORT
Child support must be determined in any divorce, custody, or paternity case. Therefore, Schmitt Law, PLLC accepts cases wherein child support must be established through one of these types of cases.
DEFENSE OF PERSONAL PROTECTION ORDERS
If you've been served with a personal protection order, Schmitt Law, PLLC will assist in your defense. Personal protection orders are quasi criminal. This means if you are found in violation of the personal protection order, you can go to jail. Also, if you have a personal protection order against you, you will not be able to possess/carry a firearm. And finally, personal protection orders can negatively impact your employment status. Contact Schmitt Law, PLLC to discuss your options.
FAMILY LAW CASES THAT SCHMITT LAW, PLLC DOES NOT ACCEPT
Guardianship, CPS cases, termination of parental rights
THE IMPORTANCE OF AN ATTORNEY
When it comes to your family law case, make sure you understand your rights. And if you are facing a contested situation, don't go it alone. Don't leave your future with your family to chance. Contact Schmitt Law, PLLC to protect your future with your family.
LEGAL REPRESENTATION AND SUPPORT. GRAND RAPIDS COLLABORATIVE DIVORCE ATTORNEY SERVING KENT, OTTAWA, AND ALLEGAN COUNTY.
Laurie Schmitt of Schmitt Law, PLLC is responsive to the fact that family issues are both complex and emotionally taxing. That is why I strive to guide my clients through the process as effectively and efficiently as possible while also minimizing the emotional toll on my clients.
To schedule a consultation or learn more about our services, contact Schmitt Law, PLLC online or call (616) 608-4634. Our office is located at 401 Hall Street SW, Suite 112D, Grand Rapids, MI 49503.