Schmitt Law, PLLC receives many calls requesting a free consultation. Most people accept that attorneys charge a fee for their time. But callers still believe they shouldn't have to pay for a consultation, because they can obtain a free consultation from other attorneys.
A paid consultation avoids time-wasters — and here's why Schmitt Law, PLLC charges for their initial consultation:
TIME IS A LIMITED COMMODITY
When you hire Schmitt Law, PLLC, you receive personal service and prompt replies to your communication. In order for us to provide the level of service that you deserve, we can't afford to tie up our time giving free legal advice.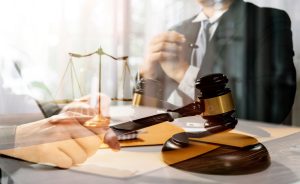 It's not unheard of for spouses to shop attorneys. This means your spouse may seek consultations with numerous attorneys in an effort to limit your options when you go to hire an attorney. Once a family law attorney has met with you or your spouse, they are barred from meeting with the other spouse. Charging a nominal consultation fee is often a deterrent to this behavior. 
QUALITY OF THE CONSULTATION
The old saying is you get what you pay for. At Schmitt Law, PLLC we want to provide you with the best advice possible at your initial consultation. In order to do so, we need to have a complete picture of your situation. So that we may properly analyze your case, our consultations are one hour (or more).
JUST LOOKING FOR FREE LEGAL ADVICE
At Schmitt Law, PLLC, we want to meet with people serious in retaining our firm. So often people want a free initial consultation as they believe that if they obtain enough information, they can run their case on their own. We have no intention of wasting your time, or overselling you on services you do not require. And in turn we do not want our time wasted.  If you are looking for general advice, please review our blogs and website.
At Schmitt Law, PLLC, after reviewing the facts in your case, we will provide you with a detailed explanation of your rights as it pertains to divorce. We will help you to obtain the information you require to help you move forward.
GRAND RAPIDS DIVORCE COLLABORATIVE ATTORNEY SERVING KENT, OTTAWA, AND ALLEGAN COUNTY.
If you need to know more about a Michigan divorce, including how to file for a divorce, contact an experienced attorney, Laurie Schmitt at Schmitt Law, PLLC. Schedule your consultation today with a dedicated attorney. We look forward to speaking to you and being your advocate during this crucial time in reframing your life. Contact Schmitt Law, PLLC online or call (616) 608-4634 to arrange a consultation.