The simple answer is YES, you will lose your health insurance after your divorce is final.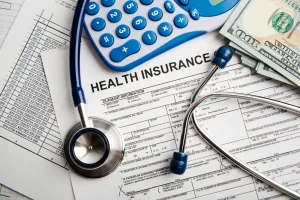 Once the judgment of divorce is signed by the judge, and you are officially divorced, you will no longer qualify to remain on your former spouse's health insurance plan. Federal law states that insurance coverage under a spouse's policy terminates as soon as you are divorced. Therefore, your former spouse is not allowed to keep you on their health insurance after a divorce, because you would no longer be considered a family member. So, know that it is not up to your former spouse about leaving your health insurance in place. The law prohibits it.
It's best that you address your health insurance coverage early in your divorce. Start doing preliminary homework early in the divorce process by checking at healthcare.gov., or one of the various online insurance carriers. This process may take weeks to a few months to find a plan, complete the application process, and for your new health insurance policy to go into effect. If you wait until the last minute to address health insurance, you may find yourself without health insurance post-divorce, or having to pay for COBRA for a period of time. Address this issue early, so that you are not uninsured at the end of your divorce.
If you are transitioning from your spouse's health insurance policy to your new health insurance policy, you can always pay for COBRA from your previous insurer. This will ensure that you do not have a lapse in your health insurance coverage. You will be able to maintain your previous insurance for several months through COBRA (the months of available coverage may be different under various plans). However, as COBRA insurance coverage can be pricey, you want to move as quickly as possible to get your new policy started.
Also note that health insurance companies have very strict rules about informing them of a qualifying event such as a divorce. Failure to inform the insurance company about the finalization of the divorce can constitute insurance fraud. So, after the divorce do not use your former spouse's health insurance, or you may be held to repayment to the insurance company, or worse.
PROVIDING SOLUTIONS FOR FAMILIES.
At Schmitt Law, we understand the challenging nature of going through a divorce and the strain it can put on you and your family. We work diligently to provide legal services that are tailored to our clients' specific needs and circumstances. We are here to guide you through every step of the way and protect your rights. Don't wait to take action – contact us today at (616) 608-4634 to schedule a consultation and get the legal support you need.
Our address is located at 401 Hall Street SW, Suite 112D, Grand Rapids, MI 49503.