Your spouse just asked for a divorce. It may be that you never saw this coming, have been completely blindsided by this news, and are shocked and confused. Or maybe you knew this conversation was coming. Either way, it's hard to hear your spouse say "I want a divorce".
Now that the actual "divorce" word has been spoken, you're not sure what your next step should be. Should you take action? Or, do you wait for your spouse to make the next move? It seems so overwhelming.
WHY SHOULD YOU SEEK A CONSULTATION WITH A DIVORCE ATTORNEY BEFORE YOUR DIVORCE IS EVEN FILED?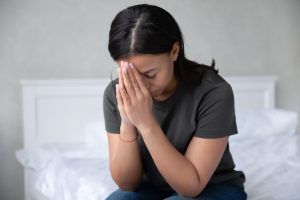 If your spouse just informed you that they want a divorce, it's time for you to take action and seek a consultation with a divorce attorney. You don't have to be the one to file the divorce. But at this point, you need to understand your rights and obligations as it relates to a divorce.
WHAT SHOULD YOU TALK ABOUT AT THE INTIAL CONSULTATION?
During your consultation you should ask questions about the divorce process and issue that specifically relate to your situation. If you have minor children you need to discuss custody, parenting time, and child support. If you own a home, you need to talk about what will happen with the home. If you have personal property, you need to know how it will be divided. If you have retirement accounts, you need to talk about how these accounts will be divided. If you have a long-term marriage, you want to find out if you are entitled to spousal support (or if you will have an obligation to pay). If you own a business, you should understand how that business interest will be divided.
WHAT IS THE BENEFIT OF A CONSULTATION?
With knowledge comes peace of mind. By seeking a consultation with a divorce attorney now, you can obtain answers to your questions before your family, friends, and spouse share their opinions. By seeking a consultation now, you can learn how the divorce process really works, and what possible outcomes you can expect – it can help you understand what will happen and take steps to face it. You do not want to face this challenge alone and should seek legal representation to guide you through the divorce process.
GRAND RAPIDS COLLABORATIVE DIVORCE ATTORNEY SERVING KENT, OTTAWA, AND ALLEGAN COUNTY.
We understand that filing for divorce can be an emotional and confusing experience. That's why we are committed to providing personalized service to each client we represent and will be with you through this difficult journey. At Schmitt Law, PLLC we encourage clients to take a more collaborative approach to divorce that promotes positive communication and cooperation.  Through mediation or the collaborative divorce process, Laurie guides her clients through amicable divorce settlements so they can move forward with their life.  To discuss your circumstances and legal options, contact Schmitt Law, PLLC at (616) 608-4634 to schedule a consultation. Or contact us online to arrange a consultation.