You find out that your spouse had an affair and you're now considering filing for divorce. You ask if you should file for a divorce, or what the best time to do so would be. These are impossible questions for an attorney to answer. Attorneys are not qualified to provide such counseling. 
However, the following is a quick list of things to take into consideration if you find yourself addressing an affair and possible divorce: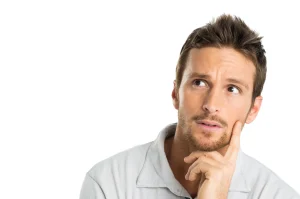 • Have you tried marriage counseling?
• Are you open to marriage counseling?
• What is the length of your marriage?
• Do you want to preserve the marriage?
• Are you just ready to move on?
These are issues that would be best addressed with a trained counselor. And the timing of filing your divorce is completely up to you.
If you're struggling with the issue of an affair in your marriage, you may need some time to process the information. If you just found out about the affair, you may be very angry and hurt. And it may not be the best time to make a major decision such as filing for a divorce. But you're in total control of the process – meaning you control the timing of your divorce filing. And note that if you file for divorce, and you and your spouse reconcile, it is a very simple process to dismiss your divorce filing.
In the end, Schmitt Law, PLLC respects your need to have your legal questions answered. You need to know what your options are before you can even think about making a future decision regarding divorce. You need to know what your future will look like before you move forward. Schmitt Law, PLLC encourages you to take the time you need to process the recent events in your life, process the legal information you obtain, and make a decision that is best for you. And if you decide to move forward with a divorce, you do so when you are ready.
Your decision is ultimately yours, and yours alone to make. Know that when are ready, Schmitt Law, PLLC will be here to guide you through the process.
GRAND RAPIDS COLLABORATIVE DIVORCE ATTORNEY SERVING KENT, OTTAWA, AND ALLEGAN COUNTY.
If you are contemplating or in the process of a divorce or separation, contact the Michigan divorce attorney, Schmitt Law, PLLC. Our office understands that family law matters often involve complex relationships and dynamics that can enhance decision-making stress. We provide clients with the security to approach these challenges with confidence. Our dedicated attorneys will provide clients with individualized attention and strategic case preparation to address all parts of their cases. We invite you to contact Schmitt Law, PLLC today by completing our online contact form or calling us at (616) 608-4634 to schedule a consultation.
Our office is located at 401 Hall Street SW, Suite 112D, Grand Rapids, MI 49503.