Many people struggle with attorneys that charge for consultations, and only seek out attorneys who provide a free consultation. What the consumer should know that there can be significant differences between a free consultation and a paid consultation.
What are those differences? A free consultation may be shorter in duration, only providing very generic, broad stroked information, and failing to provide any legal advice specific to your case. In a consultation with Schmitt Law, PLLC, you will be given an hour of time, and will receive detailed legal advice specifically directed to your legal issues.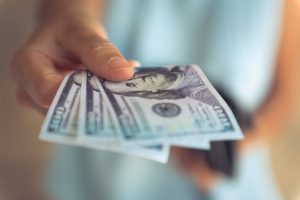 Why does Schmitt Law, PLLC have a fee for consultations? Schmitt Law, PLLC believes that if you are going to spend your valuable time interviewing with an attorney, you should receive specific legal advice about your case – legal advice tailored to you.
When you meet with Schmitt Law, PLLC, you will receive a one-hour consultation to include:
A review of the facts in your matter.
A review of your legal documents, orders, and/or agreements.
An explanation of the administrative court procedures in your case.
The legal issues defined. 
An explanation of the potential outcomes in your case: what are you facing in your case.
An explanation of your legal options: we will discuss a strategy to help you get the results you are looking to obtain.
An estimate of the total costs of your case.
And most of all, we will talk about what matters most to you – what your greatest concerns are.
A consultation with Schmitt Law, PLLC will provide tremendous value to you in that you will understand the law as it pertains to your specific case. And, during this consultation we will craft a plan for you to move forward to achieve the results you seek.
CONTACT SCHMITT LAW, PLLC FOR GUIDANCE
Laws surrounding divorce can be complex. We invite you to call Schmitt Law, PLLC to learn more about your rights as it pertains to divorce. An attorney with experience in Michigan divorce laws can ensure your divorce does more than meet the letter of the law. With legal counsel, you will be better protected from agreeing to less than you are entitled to. From parenting time to spousal support, we at Schmitt Law, PLLC can advocate for a fair divorce so that you can start the next chapter of your life. Our goal is to assist you to emerge from your divorce in the best possible position. For skilled legal guidance, please call Schmitt Law, PLC at (616) 608-4634, or contact us online to arrange a consultation.