You made the appointment for your initial consultation and now wonder what you should bring to the first meeting with the attorney. For the attorney to prepare a snapshot of your case, you should be prepared to answer questions regarding your finances and property holdings. To make the most of that first meeting, I suggest having the following information and/or documentation with you: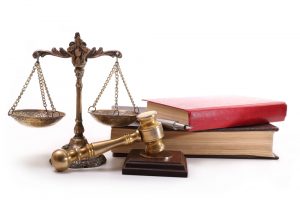 List of all bank accounts. Provide account numbers, current balances, and statements for the last three months for each account. (savings, checking, CD's, credit unions)
Copies of titles and registrations for all vehicles, boats. etc.
Blue book values on all vehicles and boats. Print reports for private party values for each vehicle and/or boat.
Warrant Deed and statements reflecting mortgage balances owed for all real estate.
Copy of Appraisal for home (if recent).
Copies of life insurance policies.
Most recent property tax statement and any recent appraisal reports for all real estate.
Statements for each retirement account statements (401k's, IRA's, 403B's, pensions, profit sharing, etc.).
Statements for investments (stocks, bonds, mutual funds, etc.).
Information for inheritance received during the marriage.
List all credit cards and other debts (mortgages, car loans, home equity lines of credit) indicating whether joint or individual, and balance owed, and provide copies of statements for the last three months for each.
Documents for all other indebtedness.
Any financial statements recently prepared (ex: for loan applications).
Recent paystubs for both spouses.
The last three years' tax returns with W-2's and schedules attached.
Business interests, corporate stock certificates, etc.
Franchise agreements.
Employment Contracts.
Lease agreements.
Copy of household budget if used.
Prenuptial or postnuptial agreements.
If you have children under 18:

Verification of yearly daycare costs
Information on, or copy of, current health care cards
Cost of employer provided health insurance with breakdown for costs for self and cost for self with family

Often, attorneys do not need to review all of these documents at the initial interview. However, having the information in your hands during the first meeting will assist you in answering questions regarding your finances. And the more specific the information you can provide to the attorney, the better the legal advice will be.
For more information about your rights as it pertains to divorce, contact me, Laurie Schmitt, Attorney at Law, at Schmitt Law, PLLC, by calling 616-608-4634.