Do you and your spouse have a private club membership that you acquired in your marriage? Have you agreed how you will divide it?
HOW DOES THE COURT LOOK AT PRIVATE CLUB MEMBERSHIPS?
The court considers private club memberships an asset/property of the marriage that must be addressed in the divorce action. Therefore, your Judgment of Divorce must address ownership of any private club memberships.
IS YOUR INTEREST MORE THAN JUST A PRIVATE CLUB MEMBERSHIP?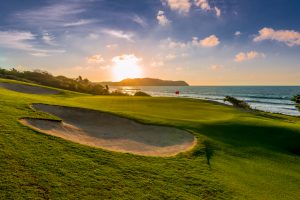 Often, private club memberships are more than just a club membership. They can be a significant part of your social world. You and your children may have friends at the club, and these relationships are important for you to maintain. The emotional aspect of a private club membership makes it even more difficult to decide who will retains the private club membership.
SO, HOW DO WE DIVIDE THE PRIVATE CLUB MEMBERSHIP?
Before you engage in litigation over the private club membership, consider the following:
What is the monthly and/or yearly fees associated with maintaining these memberships?
Are you able to afford the membership on your new budget post-divorce? If you have not created a post-divorce budget, you may want to do so prior to committing to retaining the private club membership.
After the divorce, how often will you use the membership?  Review your actual use and benefit received from your private club membership. What privileges does your private club membership offer, and how often do you use those benefits. 
Is it worth the financial investment for you to maintain the membership?
Did you and/or your spouse sign a membership contract?  If so, does it discuss terms of division of the membership if you divorce?  If there is a contract, it may already define the terms regarding which spouse may maintain the membership post-divorce.
Does the contract allow for you and your spouse to create new memberships post-divorce (each having their own membership). If so, do you want to maintain a membership at a club that your ex-spouse is a member of?
To conclude, before you start the fight, thought should go into what benefit you will gain from retaining the private club membership and whether you can afford to maintain the private club membership post-divorce. As divorce changes our economic position, perhaps it no longer makes sense to fight to maintain your private club membership.
GRAND RAPIDS COLLABORATIVE DIVORCE ATTORNEY SERVING KENT, OTTAWA, AND ALLEGAN COUNTY.
Divorce can be emotional and messy, and it's natural for anyone going through a divorce to want to protect their property interests such as a private club membership. Maintaining an objective view of the situation can be difficult when you are struggling with complex emotional issues and personal tensions in your divorce. As an experienced Michigan divorce lawyer, Schmitt Law, PLLC can help you maintain control over your property in divorce, and provide detailed guidance and support throughout every step of the process. The right attorney can increase the likelihood of you securing a favorable outcome to property division in your divorce.
Laurie Schmitt of Schmitt Law, PLLC has years of experience representing clients in a wide range of difficult divorce cases. We understand the financial concerns our clients often have regarding their property ownership rights and the doubts they often experience when it comes to property division in divorce. If you are seeking a divorce, contact us today to schedule a consultation. Contact Schmitt Law, PLLC online or by calling (616) 608-4634 for a consultation today.