In order for Schmitt Law, PLLC to provide you with the best service possible, my expectations of my clients are simple and common sense: 
I just ask one thing from all of my clients: tell me the truth. In order for me to represent you to the best of my ability, I need to know the real story. Even if the real story is unpleasant for you to share, or embarrassing to admit, our success in your case depends on me having accurate information from you.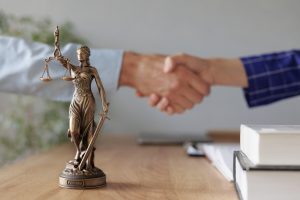 If I call you, or I email you, I must need something from you. During our relationship, I request that you return my calls and respond to my emails in a timely manner. This allows me to do my job in a timely manner, and provide you with the best legal assistance possible.
I encourage you to ask questions.  It's important that you understand what is taking place in your case, and that you understand the terms you may be agreeing to. If you do not understand something, ask the question! The only stupid question is the one you failed to ask me.
LISTEN AND ACT ACCORDINGLY
The key to a successful attorney/client relationship is that we both listen to each other.  As you are paying for my legal advice, I assume you want the truth.  I will always tell you the truth, and what's in your best interest.  And now that we have discussed your issues, and I have shared my legal opinion with you, it's important that you act accordingly. By doing so, we can obtain the best result possible in your case.
Pay your outstanding invoice in a timely manner. When you hire me, your commitment to me is payment, and my commitment to you is to provide you with a specific legal service. Remember, I have a business to run, and rely on timely payments from my clients. 
AN ATTORNEY WHO UNDERSTANDS YOUR CIRCUMSTANCES. GRAND RAPIDS COLLABORATIVE DIVORCE ATTORNEY SERVING KENT, OTTAWA, AND ALLEGAN COUNTY.
At Schmitt Law, PLLC, our clients benefit from years of experience. We treat every client as an individual, taking the time to understand your unique situation, so as to best advise you on the steps you should take. Whatever stage your life is at, you can trust Schmitt Law, PLLC to guide you through the legal process with expertise and compassion, because we understand that family comes first. Contact Schmitt Law, PLLC today by completing our online contact form, or calling us at (616) 608-4634 to schedule a consultation.