There are many ways you can complete your divorce. Each divorce resolution option has it's good and bad. With that said, each divorce resolution process may not be the best choice in all divorce cases. Selecting your divorce resolution process to complete your divorce can affect your emotions, your pocketbook, and the outcome. Select wisely!
The following is a chart outlining each divorce resolution process and their advantages and disadvantages: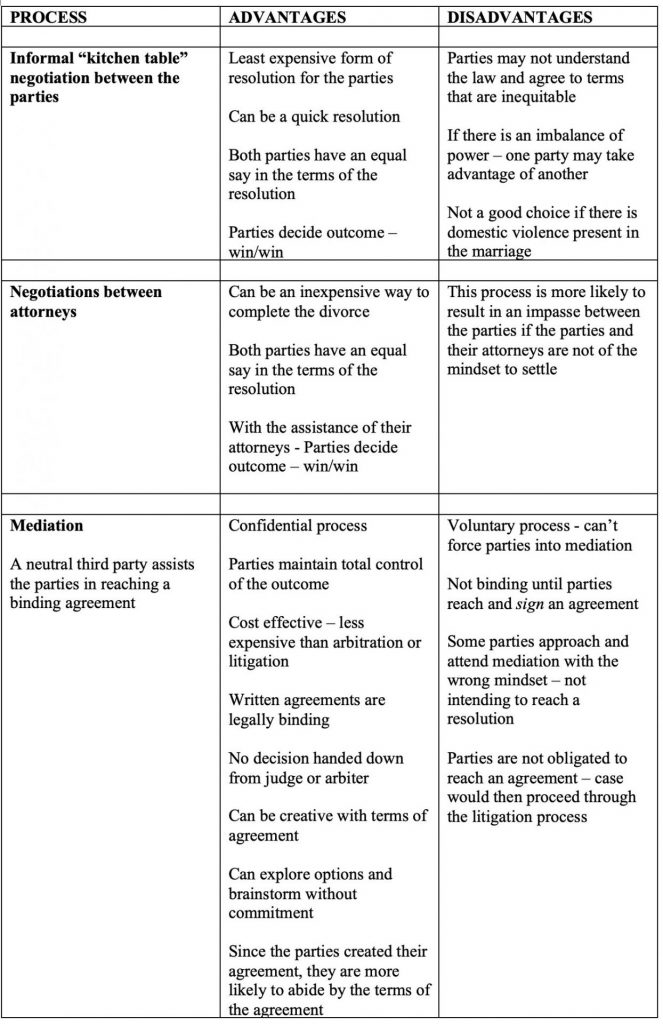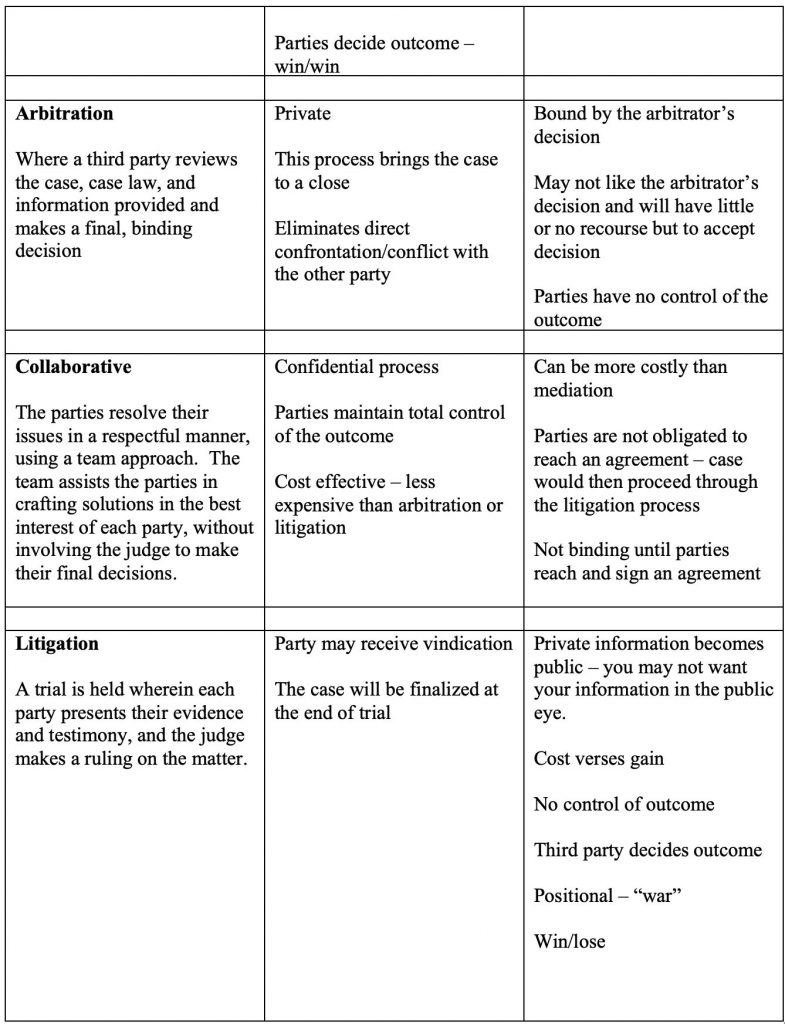 EXPERIENCED DIVORCE ATTORNEY
If you want to learn more about what divorce resolution process may be right for you and your family, schedule your consultation today with Laurie Schmitt of Schmitt Law, PLLC.
We look forward to speaking to you and being your advocate during this crucial time in re-framing your life. Contact Schmitt Law, PLLC online or call (616) 608-4634 to arrange a consultation.