You're scheduled for mediation, and one of the issues to be discussed will be parenting time. The following tips will help you successfully mediate a parenting time schedule that will be fair, balanced, and enforceable.
KNOW THE BASICS
Prior to mediation your attorney should explain what legal and physical custody really means so you are prepared to make an agreement at mediation. You should also discuss the importance of having an order for parenting time.
AGREEMENTS ARE BINDING
Golden Rule: If you sign it, it's binding.
Before entering into a mediation agreement, it's important to understand that if you sign the agreement, it becomes a contract that is enforceable by the court. There is no buyer's remorse later. So, fully understand the terms of the agreement before you sign your name.
MEDIATION PROCESS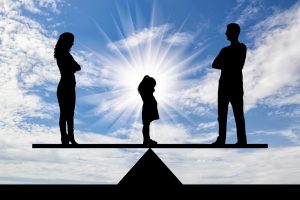 The mediator may control the process, but you and the other parent exclusively control whether you come to agreement regarding parenting time. And if you're going to have a successful mediation, you must be willing to listen to the mediator and the other parent, do not interrupt anyone, and avoid making derogatory comments that may inflame the other parent. Respect is key during mediation.
GETTING READY
Gather important information such as work schedules and a calendar of what parenting time you have exercised since the divorce filing. Also have a list of points or concerns you want to raise during mediation. This may include the other parent's new relationship or living situation, or how active the other parent has been in raising the children.
YOUR CHILDREN'S SPECIFIC NEEDS
During mediation it's your responsibility to make sure the mediator knows the ages of your children and any special physical, social, and emotional needs each of your children may have. This will assist the mediator in helping you develop a parenting time schedule that takes into consideration the needs of your children.
MAKE YOUR PARENTING PLAN REALISTIC
When you attend mediation, make sure you are negotiating for a parenting plan that is realistic – one in which each parent can uphold their end of the agreement. As an example, don't select pick up and drop off times during the other parent's work day. You know they can't follow through with it, so why make the agreement? Make sure your agreement makes sense and is realistic for both of you.
MAKE YOUR PARENTING PLAN ENFORCEABLE
Golden Rule: If the judge can't enforce it, it doesn't make any sense to include it.
Don't put language in your agreement that can't be enforced by the judge. What's the point? It may make you or the other parent feel better. Your parenting time agreement should be specific. In the event the judge needs to enforce your agreement, it needs to be clear to the judge what you intended. If you only state that parenting time shall be agreed upon by the parties, it would not be enforceable. Language that is specific will reduce confusion, as each party understands their rights and responsibilities. And clear language is much more enforceable if the need for court enforcement arises.
WHAT YOUR AGREEMENT SHOULD INCLUDE
Make sure to include a designation of legal and physical custody, and a clearly defined parenting time schedule. The parenting time schedule should address if the parties are going to exercise the same schedule year around, or if it will be different during the school year versus the summer break. Your agreement should also address how you will communicate with the other parent: email, text, or an app designed for communication between parents.
BE PREPARED TO MAKE CONCESSIONS
Mediation is about negotiation. Do not go into mediation thinking you will receive everything you want. Be prepared to listen to the other parent, make concessions, so that you can reach an agreement that is fair and equitable for both of you. And before you enter into mediation, know what terms you are firm on and what you are flexible on so it can be communicated to the mediator.
LET ME WORRY ABOUT WHAT MATTERS MOST … YOUR FAMILY. GRAND RAPIDS COLLABORATIVE DIVORCE ATTORNEY SERVING KENT, OTTAWA, AND ALLEGAN COUNTY.
The hallmark of my family law practice is providing you with top quality legal service by being intensely responsive to my clients. I will work hard to protect your rights to your children by helping you to secure the best possible outcome to complex legal situations and giving you your strongest voice in the family law process.
To schedule a consultation or to learn more about our services, contact Schmitt Law, PLLC online or call (616) 608-4634. Our office is located at 401 Hall Street SW, Suite 112D, Grand Rapids, MI 49503.