Every divorce is different. But all divorces begin the very same way: one spouse files a complaint for divorce and summons with the court and those documents must be legally served on the other spouse.
What happens when your spouse refuses to voluntarily accept service or is avoiding service? What are your options now?
US MAIL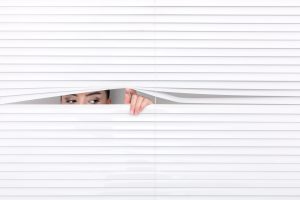 Send the documents through the US Mail, certified/return receipt requested. Just simply mailing the divorce documents to your spouse does not constitute service. Your spouse must sign the return receipt card, and the return receipt card must be filed with the court. If your spouse refuses to sign for the documents, then you need to find another way to serve them.
USING A THIRD PARTY
Have a friend or family member serve the papers. Anyone other than you, who is 18 years of age or older may serve your spouse. Once your friend or family member has completed service on your spouse, they must complete the affidavit of service on the second page of the Summons and sign it in front of a notary. You will then need to file the Summons with the Court to show that your spouse has been served.
PROCESS SERVER
Hire a professional process server. Professional process servers are well versed in tracking down and serving people who are evading service, as they serve court papers every day as a course of business. Process servers do charge a fee for their service. And yes, they are more expensive than the US Mail or having a friend or family member serve your spouse. However, they are worth the investment if they get your spouse served appropriately. If the process server has made several attempts at serving your spouse and their attempts have failed, the process server must sign an affidavit showing they applied due diligence in their attempts at service on your spouse. You may then file a motion with the court requesting alternate service. This motion will include the process server's affidavit of attempts of service. If the judge grants your motion, you will receive an order for alternate service and can serve your spouse according to the judge's order.
It's frustrating that your spouse is being uncooperative, and requiring you to go through the extra steps to obtain service. And these extra steps will delay your divorce process a bit longer than normal. However, once your spouse is served, your divorce case can continue on so that you can be granted your divorce.
CONSIDERING DIVORCE? LEARN YOUR OPTIONS WITH SCHMITT LAW, PLLC. GRAND RAPIDS DIVORCE ATTORNEY SERVING KENT, OTTAWA, AND ALLEGAN COUNTY.
Contemplating a divorce can be one of the hardest decisions to make in life. There are many complexities involving the divorce process, making it overwhelming for most. However, know that you are not alone, and help is available. At Schmitt Law, PLLC we are here to answer your questions, ease your concerns, and protect your rights. To book a consultation, contact Schmitt Law, PLLC online or by calling (616) 608-4634.
Our office is located at 401 Hall Street SW, Suite 112D, Grand Rapids, MI 49503.