In a collaborative divorce, the financial neutral obtains and complies financial information about the family's current and anticipated financial circumstances. They then share this information with the collaborative team (attorneys and parties). Their financial analysis ensures both spouses have access to financial information and understanding about the marital estate. With the aid of a financial neutral, the parties can transition into two households with a full understanding of what it will require to establish and maintain their individual households.
WHO DOES THE FINANCIAL NEUTRAL WORK FOR?
The financial neutral works for both parties, helping them to reach an equitable and balanced financial settlement. Unlike a "traditional" litigated divorce, a financial neutral is an important member of the collaborative team, generating financial options for both parties, without dictating a specific outcome.
HOW CAN A FINANCIAL NEUTRAL ASSIST COUPLES IN A COLLABORATIVE DIVORCE?
The financial neutral can provide assistance to the divorcing couple in a number of ways including: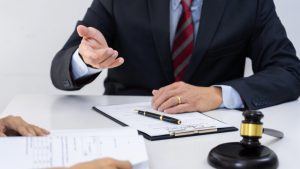 Real Estate: A financial neutral can assist parties in determining values of real estate such as vacation homes, rental property, commercial property, and other real estate investments.
Retirement Plans: A financial neutral can assist parties in determining what retirement accounts the parties have such as pensions, 401K's, and all other retirement accounts, and provide the parties with information regarding division of each plan.
Businesses: A financial neutral can gather information related to business ownership (cash flow, assets, liabilities) so that they can provide a complete analysis of the parties' financial position.
Tax Advice: A financial neutral is qualified to provide tax advice related to division of assets,
Spousal Support/child support: A financial neutral can assist parties in understanding how spousal support and child support is determined and what financial resources will be considered for the purposes of spousal support and child support.
Budgets: A financial neutral can assist the parties in setting short-term and long-term budgets (through the pendency of the divorce process as well as after the divorce). This assistance is beneficial to parties so that they may determine their individual post-divorce budgets. With this knowledge, parties are able to make necessary financial decisions regarding their individual households such as rental verses home purchase, lease verses car purchase, health insurance costs, and other related financial issues.
Financial decisions: The financial neutral can discuss options with the parties so that there is a clear understanding of the implications of the parties' financial decisions and how it will impact each party post-divorce.
WHY DOES THE COLLABORATIVE DIVORCE PROCESS DEPEND ON THE FINANCIAL NEUTRAL?
In a collaborative team setting, each professional does what they do best. Attorneys are trained in the law, and financial neutrals are trained in finance. Therefore, is makes sense to have a financial neutral involved to assist the team with financial decisions. A financial neutral can provide expert financial advice and assistance when most attorneys simply are not qualified to do so.
In summary, divorcing parties must be fully informed of their financial situation prior to the conclusion of their divorce. A financial neutral can evaluate and provide options for the divorcing couple and discuss the challenges they may face after one household becomes two. They encourage divorcing couples to look at their long-term goals and what is in the best interest of the family (not just the greater good of one party). As the name states, they are neutrals.
A GENTLER DIVORCE. GRAND RAPIDS COLLABORATIVE DIVORCE ATTORNEY SERVING KENT, OTTAWA, AND ALLEGAN COUNTY.
Divorce is a painful and emotionally stressful time for everyone. That's why more couples are turning to the collaborative divorce process. A highly trained team of professionals work together with you to develop a fair, open and child centered resolution. If you want to avoid going to court, reach your own agreement, and promote positive co-parenting post-divorce, the collaborative divorce process may be an alternative for you.
Laurie K. Schmitt, founder of Schmitt Law, PLLC, is an Attorney, Mediator, and Collaborative Divorce lawyer. When possible, she guides her clients through amicable divorce settlements so they can move forward with their life.  Contact Laurie online or by calling (616) 608-4634 to schedule a consultation to discuss the collaborative divorce process and how it can benefit you.