Top Reasons Why An Attorney Will Not Accept Your Divorce Case.
CONFLICT OF INTEREST
The attorneys may have already provided a consultation to your spouse.  If that's the case, they can't provide you with a consultation, nor accept your case.
YOU ARE A RETREAD
Retread: a client who has gone through more than one attorney. If you've already had several attorneys working on your case, and fired them or been fired, it can be an easy assumption that the issue isn't with the attorneys you have retained.
RETREAD…CONTINUED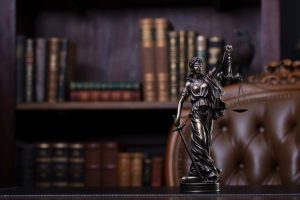 If you have represented yourself in your case, or had previous attorneys who have done a poor job, it may too late for another attorney to fix the mistakes. There are times that mistakes can be corrected, and times that it's just too late. When an attorney takes on an existing case, they take on the responsibility of that case (good and bad). Attorneys are reluctant to accept cases that have not been handled correctly. And, it may be a waste of your time and money to start again with yet another attorney.
LACK OF RESPECT
If you are disrespectful to staff, an attorney does not want you as a client. Staff is the backbone of any law office. And attorneys will protect their staff from abusive behavior from clients. Staff is the gatekeeper to the attorney. If you are rude to the staff, don't expect to get a favorable response from the attorney.
YOU ARE SELF-VICTIMIZING
The definition of self-victimization (or victim playing) is the fabrication of victimhood for a variety of reasons, such as to justify real or perceived abuse of others, to manipulate others, as a coping strategy, or for attention seeking. It's not the role of a divorce attorney to destroy your spouse because you feel like a victim. Most divorce attorneys don't want to spend their days punishing the opposing party in a divorce.
FAILURE TO LISTEN
Many divorce attorneys grow frustrated with clients who refuse to listen. You can't throw money at an attorney and expect them to continually dig you out of a hole for your bad behavior. If an attorney must spend their time keeping your behavior in check, there is no time to work your case. And bad behavior will certainly assure you of a bad result. No attorney wants that for their clients.
COURSE OF BUSINESS
Attorneys that are sole practitioners may have little to no staff. They may not be equipped to accept cases that will require hours of discovery and depositions, or attendance at a lengthy trial. And with every attorney, they review their case load to determine if they are able to accept a specific case, and still ensure they are able to provide the client with an appropriate level of service. If your case will be complex, it may be best to seek a firm with more resources on hand.
GET HELP FINALIZING YOUR DIVORCE. GRAND RAPIDS DIVORCE ATTORNEY SERVING KENT, OTTAWA, AND ALLEGAN COUNTY.
Divorce in Michigan is a complicated procedure with long-term implications. It's important to understand your rights and duties at each stage of the proceeding so that you will be in the best position to move forward during and after the divorce. Advice from an experienced divorce attorney can make all the difference in your outcome.
At Schmitt Law, PLLC, we work to ensure that our clients have the information and guidance they need to make the right decisions for their family and their future. Contact Schmitt Law, PLLC today by completing our online contact form, or calling us at (616) 608-4634 to schedule a consultation.