Many divorcing couples are looking to divorce amicably. And seeking legal advice may be viewed as hostile or taking an aggressive step against the other party. But this could not be further from the truth. Seeking legal advice can actually help divorcing couples through the divorce process.
There are steps family law attorneys can take on your behalf to keep the divorce process moving forward while maintaining an amicable position in the divorce. Family law attorneys can provide the following assistance: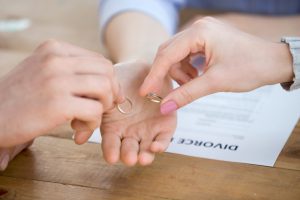 Evaluate and assessing your legal situation, and provide in-depth legal advice based off the current law in the State of Michigan.
Provide procedural information regarding filing and serving of court documents.
Review court documents prepared by you or the opposing party/counsel.
Suggest documents for you to prepare.
Draft documents for you to file, including complaints for divorce, complaints for custody or parenting time, motions, answers, hearing notices, and other documents you may require.
Advise you as to what to expect in your court appearance.
Prepare you for your court appearance or a Friend of the Court evaluation.
Assist you to evaluate whether an agreement is fair based on the financial circumstances of you and your spouse and by reviewing financial disclosures).
Assist you in drafting a response to settlement offers.
Preparing Judgments of Divorce, child support orders, deeds, qualified domestic relations orders, and other documents related to the completion of your divorce.
By seeking legal advice in your divorce, you can achieve efficiency in the divorce process and confirm the fairness of your agreement (custody, parenting time, child support, division of assets and debts, and transfer and sale of assets). It is important to understand that addressing these matters properly, through legal advice of a family law attorney, can keep the process on track and keep your divorce amicable.
GRAND RAPIDS COLLABORATIVE DIVORCE ATTORNEY SERVING KENT, OTTAWA, AND ALLEGAN COUNTY.
At Schmitt Law, PLLC, we are here for you each step of the way in your divorce. From planning your first steps, to approaching your separation, to helping you understand your rights, to signing the final documents. We can help you navigate the separation and divorce process. To get started today, book a consultation online or by calling Schmitt Law, PLLC at (616) 608-4634. Whenever you are ready, we are here for you.