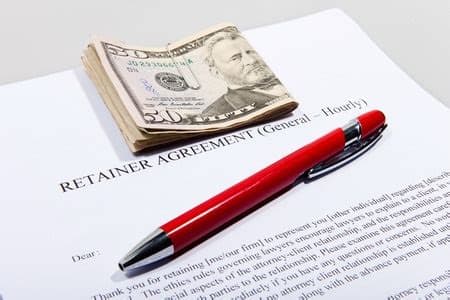 ---
FEES:
It is impossible for an attorney to calculate the exact amount that your divorce will cost, as each client has unique facts and circumstances specific to their case. The total cost of your divorce will depend on several factors to include the individual attorney you hire, the geographic location of that attorney, whether you or your spouse intend to be combative or collaborative, the number of contested issues and the complexity of those issues, and whether settlement is reached or trial is necessary.
COSTS:
In addition to your attorney's fees, there will be costs involved such as court costs, fees for service of process, expert fees, travel time, mileage, postage, copies, etc. Costs may vary between attorneys. You and the attorney you hire should review the possible costs for your specific case, so that you understand your full financial obligation.
RETAINER AGREEMENT:
It is important that once you have selected an attorney, that you and your attorney enter into a written document known as a retainer agreement. A retainer agreement is an essential contract between the client and attorney that outlines the rights, responsibilities, and obligations of the client and attorney during the pending case. A retainer agreement is a binding contract that is enforceable once signed by the client and the attorney.
RETAINER FEES
Prior to services being rendered, attorneys require an initial "down payment". This down payment is known as a retainer fee. These funds are paid by the client to the attorney at the time services are contracted for. The retainer agreement is held in the attorney's trust fund until earned. These funds are distributed to the attorney as outlined in the retainer agreement.
---
To learn more about the cost of divorce: How Much Does the Average Divorce Really Cost?