Michigan is a no-fault state, meaning neither party is required to prove fault in order to be granted a divorce. That there are "irreconcilable differences" in your marriage is considered valid grounds for a divorce. Irreconcilable differences means that there has been a breakdown of the marriage relationship so that the objects of matrimony have been destroyed and there is no likelihood the marriage can be preserved. If you're unhappy in your marriage, then irreconcilable differences are grounds enough for divorce. You don't need to prove your spouse's infidelity to end the marriage.
HOW CAN AN AFFAIR IMPACT MY DIVORCE?
As stated, Michigan is a no-fault state. But that does not mean that fault is irrelevant in a Michigan divorce. Misconduct in a marriage may affect the outcome of your divorce. Specific to an affair, if there has been an affair in the marriage, it may have an impact on the divorce. If an affair is the reason that you are getting divorced, you need to understand how it may be addressed during your divorce case.
PROPERTY DIVISION (DISSIPATION)
An affair may be addressed if it had a significant financial impact on the marriage. If a Michigan court must make a determination regarding division of assets, it will do so through equity. The court does not seek to punish the spouse who had the affair, but to equitably distribute the marital estate.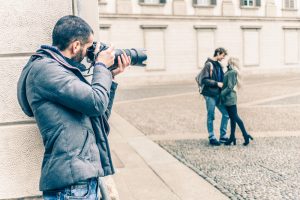 Therefore, if your spouse spent marital funds on a girlfriend/boyfriend (such as the purchase of large gifts, vacations, jewelry), the court may offset the marital estate by awarding you more to compensate the marital monies spent on the affair. This means that the property may not be divided equally; it's divided in a way that is fair under the circumstances.
Note, that even though you would like to recover every penny your spouse spent on the affair, proving dissipation can be time-consuming and expensive. However, if you suspect your spouse of spending large sums on their affair, then it may be worth the time and expense of having your attorney review your spouse's credit card bills and bank statements. If you wish to pursue recouping funds your spouse spent on an affair, contact Schmitt Law, PPLC to learn more about how we can help in this matter.
CHILDREN
Another way an affair may impact your divorce is if the affair has impeded your ability to appropriately care for your children. When a Michigan court makes a determination regarding custody and parenting time, they do so by reviewing the best interest factors. One of the best interest factors that the court can consider is moral fitness of the parties.
The primary goal of any judge is to provide for the best interest of the children. Therefore, decisions will be based on factors such as parents' relationships with their children and their ability to provide for the children's daily needs. While an affair may not affect these matters, ongoing issues that affect children's well-being may be considered, such as a parent being more focused on a new romantic relationship than on caring for their children.
WRAPPING IT UP
With the advent of "no-fault" divorce, affairs no longer have significant impact on the outcome of your divorce. While you may feel better letting the world know your spouse cheated in your marriage, it generally doesn't influence the judge's final decision. So, if your spouse had an affair during your marriage, it will not be the smoking gun you hoped for. And a cheating spouse will not equate to you being awarded everything and your spouse being left with nothing after the divorce.
LET'S TALK
If you are separating from your partner and adultery has been involved, it is best to speak with a t family lawyer as soon as possible. You can have your immediate concerns addressed and move forward with some clarity about the process ahead of you.
At Schmitt Law, PLLC, we can answer your questions about divorce-related issues such as an affair, and we can provide you with legal representation to help you achieve your goals during your case. We invite you to contact us today by completing our online contact form, or calling us at (616) 608-4634 to schedule a consultation.