Divorce is a difficult process – difficult on your budget, on your children, and on your future. But, if you prepare well, you can make the divorce process easier with the following top ten tips on how to make your divorce easier.
EASIER FOR YOUR BUDGET
1.  Amicable divorce.  Have a discuss with your spouse about completing your divorce in an amicable manner. 
2.  Mediation.  If you are unable to agree on matters regarding your divorce settlement, seek the assistance of a qualified family law mediator.
3.  Debts. If possible, pay the marital debts off before you file for divorce.
4. Be Prepared. Collect your financial documents before meeting with a family law attorney or before engaging in financial discussions with your spouse.
EASIER FOR YOUR CHILDREN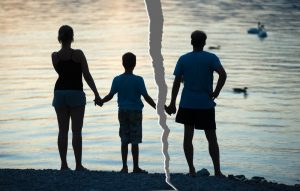 5. Telling the kids. You and your spouse should agree on how and when to tell the children about the divorce. And if possible, you should tell them together.
6. No bad talk. Do not disparage your spouse in front of the children.
7. Adult issues. Shelter the children from adult issues. Make sure when you are discussing adult issues when the children are home that they cannot overhear the conversation.
8.  Kids hurt too. If your children are struggling with your breakup, you and your spouse should consider placing the children in counseling.
EASIER FOR YOUR FUTURE
9. New life – new budget. Start working on a post-divorce budget now. Without some pre-planning, it's impossible to make good decisions about renting verses buying, the purchase of a new vehicle, etc.
10.  Divorce is hard. If necessary, seek the assistance of a divorce support group or counselor.  There's no shame in reaching out for help during this difficult time.
GRAND RAPIDS COLLABORATIVE DIVORCE ATTORNEY SERVING KENT, OTTAWA, AND ALLEGAN COUNTY.
We understand that filing for divorce can be an emotional and confusing experience. That's why we are committed to providing personalized service to each client we represent, and will be with you through this difficult journey. At Schmitt Law, PLLC we encourage clients to take a more collaborative approach to divorce that promotes positive communication and cooperation. Through mediation or the collaborative divorce process, Laurie guides her clients through amicable divorce settlements so they can move forward with their life. To discuss your circumstances and legal options, contact Schmitt Law, PLLC at (616) 608-4634 to schedule a consultation. Or, contact us online to arrange a consultation.