IT'S NOT VOLUNTARY TO FOLLOW THE TERMS OF A CUSTODY ORDER
No parent has the right to violate the term of their custody order. If you believe the terms of your custody order is no longer in the best interest of your child, then take action and ask the court to change the custody order. Ask the judge for relief before you make a unilateral decision to violate the terms of your custody order. It's much easier to ask permission from the court then to beg for forgiveness of the court.
Just remember, judges do not look favorably at parents who take matters into their own hands and take actions that are contrary to their court orders. So, before you make decisions that conflict with the terms of your custody order, consider the consequences.
WHAT IS CONSIDERED A VIOLATION OF A CUSTODY ORDER?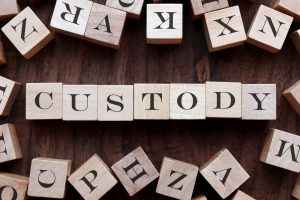 Refusing to exchange the child on time.
Refusing the other parent their court awarded parenting time.
Refusing to return the child after your parenting time has ended.
Refusing to follow the rules of joint legal custody. If you share joint legal custody you must consult with the other parent and attempt to agree before major decisions are made affecting the minor child's education, enrichment activities, camp, travel, and medical problems.
Taking action to prohibit the other parent from accessing school, psychological, dental, and medical records.
Any other action that contradicts specific terms of your custody order.
WHAT CAN HAPPEN TO ME IF I VIOLATE A CUSTODY ORDER
If you violate your custody order and are found in contempt of court, you would be subject to sanctions such as:
Being ordered to pay a fine to the court
Being ordered to give the other parent makeup parenting time
Jail
It the worst violations, or repeated violations, the court could consider a change in custody and/or parenting time.
WHAT IF THERE IS AN EMERGENCY THAT REQUIRES ME TO VIOLATE THE TERMS OF MY CUSTODY ORDER?
The court has a process to address true emergencies. They are called ex parte motions.
If an emergency has arisen, and you believe an immediate change in parenting time is required, then file an ex parte motion and request the judge for the specific relief that will temporarily protect the children. Filing an ex parte motion can be achieved quickly, so there is no need to violate your custody order. Once again, ask the court for relief before you violate the terms of your custody order, not after.
CUSTODY ATTORNEY
At Schmitt Law, PLLC, we help parents work together to create a parenting plan that is in the best interests of your children. Through mediation, collaboration, or litigation, if necessary, our knowledgeable Michigan family law attorney will be your advocate and help you through this difficult time. To schedule a consultation or learn more about our services, contact us online or call (616) 608-4634.