You find yourself in a position that requires services of an attorney. You have never retained an attorney before now, and do not know what to expect after you have done so.
The following are quick guidelines of what you should expect once you have retained an attorney.
COMMITMENT TO YOUR CASE 
That the attorney meets the deadlines set in your case, and does so on time
That the attorney is present and on time for your court hearings (whether these hearings are in-person or via Zoom
That the attorney is prepared for your hearings
That the attorney has prepared you for what may take place at your hearings
That the attorney has integrity and candor when addressing the court
COMMUNICATION
That the attorney responds to you within a reasonable amount of time
That you are allowed to talk directly to the attorney and not always their staff
That the attorney conveys and explains all offers to you that they receive
That the attorney informs you of the most effective way to communicate with them (email, text, or telephone)
That the attorney keeps you informed by providing you with status updates of your case
HONESTY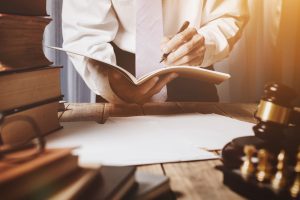 That the attorney explains your rights as the Michigan law provides
That the attorney explains your risks at trial as it pertains to the specific facts of your case
That the attorney answers your questions with the truth, and not just with what you want to hear
That the attorney is willing to discuss the cost of each course of action that may be available to you
That the attorney is willing to address the "tough questions" you present to them
FAIR AND TIMELY BILLING
That the attorney provides you with monthly invoices
That their invoices clearly explain the legal service provided
That their invoices show the time spent on each legal service provided
That the attorney is willing to answer any questions regarding their invoices  
That their invoices clearly show you what you have paid to date, and your remaining trust balance (or what you currenly owe)
GRAND RAPIDS COLLABORATIVE DIVORCE ATTORNEY SERVING KENT, OTTAWA, AND ALLEGAN COUNTY.
If you find yourself in a family law case, contact the Michigan family law attorney at Schmitt Law, PLLC. We have extensive experience handling all types of Michigan family law cases including divorce, paternity, child custody, spousal support, and child support. We provide custom-tailored legal advice and solutions for clients. To learn more about how we can help you through the divorce process, contact Schmitt Law, PLLC today by completing our online contact form, or calling us at (616) 608-4634 to schedule a consultation.