If you're going through a divorce or child custody action and child support will be calculated in your case, you should familiarize yourself with what is and is not used in your child support calculations. The following is a quick guide to show you what is credited and what is not credited in determining your monthly child support obligation.
The first thing to consider is what is income. The following is an abbreviated list of what the State of Michigan considers income for the purposes of calculating your monthly child support obligation. 
WHAT IS CONSIDERED INCOME: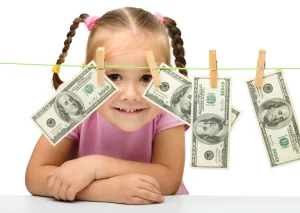 Gross monthly income
Gross monthly income
Commissions
Bonuses
Any other monies from all employers or as a result of employment
Distributed payments from profit-sharing, pension, retirement, an insurance contract, an annuity, trust fund, deferred compensation, retirement account, social security, unemployment compensation, disability insurance or benefits, or worker's compensation 
Military pay
Tips, gratuities, royalties, interest, dividends
Net capital gains
WHAT ELSE IS USED IN THE CALCULATIONS:
Daycare payments
Health care insurance payments (attributed to the children) 
The amount of overnights each parent receives per year
Second family credit (given to parties who have children from another relationship that live with them or that they support)
The next question is whether there are credits or offsets given for your monthly living expenses. The answer is no. Even though it may not seem fair, the State of Michigan does not account for your personal living expenses when calculating your monthly child support obligation. The following is a list of expenses that will not be credited to you.
WHAT IS NOT USED IN THE CALCULATIONS:
Mortgage or rent payments
Land contract payments
Lot rent payments
Utility payments
Vehicle loan payments
Student loan payments
Credit card payments
Car insurance payments
Personal loan payments
Any other reoccurring monthly debt
MAKE SURE YOUR CHILD SUPPORT OBLIGATION IS CALCULATED APPROPRIATELY. GRAND RAPIDS COLLABORATIVE DIVORCE ATTORNEY SERVING WEST MICHIGAN.
Are you going through a divorce or child custody case and child support must be established? Do you have questions about your child support obligation and how it will be calculated?
Determining your monthly child support obligation can be a complex issue in your case, and one in which you will have to live with for some time. It's best that you have your monthly child support obligation calculated fairly and appropriately at the onset, instead of having to address having it corrected later.
Over the years, we have successfully represented hundreds of clients in their child support cases. For skilled legal guidance, contact Schmitt Law, PLLC online or (616) 608-4634 to schedule a consultation. Our office is located at 401 Hall Street SW, Suite 112D, Grand Rapids, MI 49503.