If an attorney agrees to represent you in your divorce case, they have obligations to you. What are those obligations?
COMMITMENT:
 Your divorce attorney should commit to giving you their very best effort in representing you. Note, that you walk in the door of a law office with a specific set of facts and issues. No divorce attorney can change your facts.  But they do owe you their commitment to represent you to the best of their ability and within the limits of the Michigan law.
COMMUNICATE: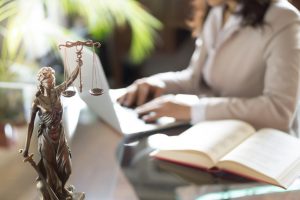 It's important that your divorce attorney respond promptly to your communications. At the onset of your relationship with your divorce attorney, ask them what you should expect for return calls and emails. Frustration happens in your relationship with your divorce attorney when you don't know what to expect in the communication process.
BE HONEST:
Your divorce attorney should tell you the truth about your case. After all, you are paying your attorney to tell you the truth, not tell you what you want to hear. And remember, don't shoot the messenger.
KEEP YOU INFORMED:
There is nothing worse than being frustrated because you have no idea what is going on in your divorce case. Don't be shy about asking your divorce attorney for updates on your divorce case. And expect that your divorce attorney will keep you keep you informed of progress and developments in your case. Informed clients make for happy clients.
EXPLAIN THE LAW IN MICHIGAN:
You are paying your divorce attorney for their expertise in the area of family law. Make sure you have your specific questions answered, and that you understand the law as it applies to your case.
EXPLAIN PROCEDURE:
Ask your divorce attorney about procedural questions as it relates to your divorce. Divorce attorneys are more than happy to explain the steps in the divorce process.
ALLOW YOUR ATTORNEY TO DO THEIR JOB:
If you're having issues with your spouse, let your divorce attorney know. Don't take matters into your own hands. An issue cannot be addressed by your divorce attorney if they don't know about it. If you allow your divorce attorney to do what they have been hired to do, it will reduce your stress and anxiety through the divorce process.
GET HELP FINALIZING YOUR DIVORCE. GRAND RAPIDS DIVORCE ATTORNEY SERVING KENT, OTTAWA, AND ALLEGAN COUNTY.
Divorce in Michigan is a complicated procedure with long-term implications. It's important to understand your rights and duties at each stage of the proceeding so that you will be in the best position to move forward during and after the divorce. Advice from an experienced divorce attorney can make all the difference in your outcome.
At Schmitt Law, PLLC, we work to ensure that our clients have the information and guidance they need to make the right decisions for their family and their future. Contact Schmitt Law, PLLC today by completing our online contact form, or calling us at (616) 608-4634 to schedule a consultation.