Custody cases are the most difficult of family law cases to litigate. If you are about to be, or are currently involved in a custody case, you should review this list. It may prevent you from finding yourself in a position of asking yourself why you didn't receive the result you expected in your custody case.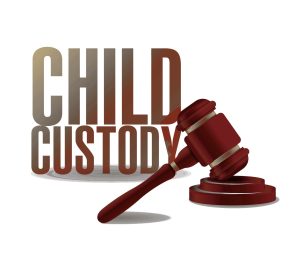 I didn't follow the guidelines of my attorney. It's likely early in your professional relationship with your attorney there were discussions about what was expected from you. If you failed to follow those guidelines, it may have been a contributory factor in not being awarded the parenting time or custody you were seeking.
My communication with the other parent was harassing and/or off topic from issues related to the children. This is a simple rule to follow: while in the midst of a custody case, keep your communication with the other parent about the children. This means do not discuss the history of your relationship, what lead to the breakdown of your relationship, what angers you about the other parent, or make any derogatory statements to the other parent through your communication. Negative communication to the other parent can constitute harassment, it is unnecessary, and will not assist you in achieving your goals as a parent. And assume that all communications with the other parent will be shared with the judge.
I refused to stop drinking and/or using drugs. When a Michigan court makes a determination regarding custody and parenting time, they do so by reviewing the best interest factors. And one of the best interest factors is related to alcohol and drug use. An ongoing substance abuse or alcohol issue can be viewed by a judge as an impediment on your ability to appropriately care for your children. 
I refused to address my anger issues. If domestic violence was an issue in your relationship with the other parent (or with any other significant other), you may want to seek professional assistance. Once again, a domestic violence issue is yet another best interest factor that will be heavily weighed by the judge in their final decision regarding custody and parenting time. 
My expectations were not realistic from the start of the case. At your first consultation, it's important to share your expectations with your attorney. And, it's equally important for your attorney to inform you if your expectations are realistic. Client disappointments happen when clients want more than they can receive from the judge, and when attorneys overpromise.    
LET ME WORRY ABOUT WHAT MATTERS MOST … YOUR FUTURE WITH YOUR FAMILY. GRAND RAPIDS CUSTODY ATTORNEY SERVING KENT, OTTAWA, AND ALLEGAN COUNTY.
The hallmark of my family law practice is providing you with top quality legal service, and by being intensely responsive to my clients. I will work hard to protect your future with your children. I will help you to secure the best possible outcome in your custody case, by giving you your strongest voice in the family law process. To schedule a consultation or learn more about our services, contact Schmitt Law, PLLC online or call (616) 608-4634.