It is important in the early stages of your relationship with your attorney to understand and agree to the preferred method of contact between you and your attorney. Do they prefer emails, texts, or telephone calls? If you establish an agreement about communication when you retain your attorney, you will find that communication, and responses to your communication will be more efficient.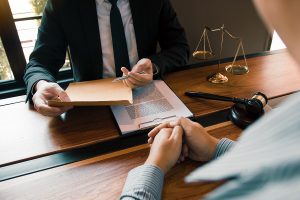 Also, in the initial interview I inform clients that if they are going to be communicating with me from an email account, they should never use their work email account. When you communicate through a work email account, there is no expectation of privacy. What does that mean to the client? That means that any communication you have with your attorney may not be confidential. Your employer may have access to your email account. And, because you may not have any expectation of privacy from that email account, it may not be considered by the court to be confidential. If your email account is not confidential, all communication from it can be subpoenaed by the other attorney and used against you in court.
Similarly, to protect client privacy, clients should open a new secure email account for the sole purpose of communicating with their attorney. The reason for this safety measure is so your spouse cannot gain access to it. If you use a former email account, it may be that you spouse has the password to your account, or could guess what it may be. Open a new account, and password protect it with a password that is obscure, and one that you have never used before. There is nothing more horrifying than to know all of your email communication between you and your attorney has been compromised by your spouse.
Lastly, in January, 2022, Dearborn police reported that criminals have been attaching a small Apple tracker to people's vehicles in order to monitor them for stalking or auto theft. Officials said Apple AirTags — quarter-sized GPS tracking devices designed to help people locate their wallets, car keys and other personal items — are being used to illegally track people and vehicles. Even though in Michigan, it's illegal for a citizen to track anyone with a GPS device without their knowledge, it happens not only from criminals but with soon-to-be ex-spouses. If you have a concern that this will be an issue in your case, you can easily monitor for Apple Tags. This is automatic for iPhones, and clients using Android devices can be advised to download and install the app.
If you have questions about the best methods to communicate with your attorney, or any other questions related to the divorce process, contact Schmitt Law, PLLC and set up an appointment. Give us a call at 616-608-4634.