Ending a marriage can be incredibly difficult. Unfortunately, many people believe that litigation is the only way to end their marriage. However, there is an alternative to resolve the outstanding issues and complete your divorce and that is through Mediation.  
WHAT IS MEDIATION?
In Mediation, the parties and their attorneys meet with a neutral third party who will assist you in coming to an agreement that is fair and equitable.
WHY DO I WANT TO PARTICIPATE IN MEDIATION?
Mediation offers a less stressful option for couples in that the mediation process offers the couple the ability to maintain total control over the outcome of their case. Additionally, Mediation can save you both time and money verses litigating your case.
WHAT DO I NEED TO DO BEFORE MEDIATION?
Before you attend Mediation, it is important for you and your attorney to prepare. It is also imperative that both you and your attorney have a shared understanding of what your desired outcome is at mediation. At Schmitt Law, PLLC, we sit down with our clients prior to mediation and discuss our strategy. This allows us to be "on the same page" with the client when we attend Mediation.  
In order to have a successful mediation, the following information must be compiled prior to attending a divorce Mediation: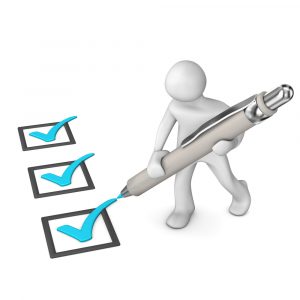 Statements for all of your bank accounts. 
A list of your vehicles, with a Kelly Blue Book value on each vehicle.
A list of your recreational vehicles (boats, campers, snowmobiles, etc.), with values for each. 
Copies of all appraisals for each real property.  If you have not had your real property appraised, have it appraised prior to mediation.
Statements for life insurance policies, and their cash value.Statements for each of your retirement accounts (401k's, IRA's, 403B's, pensions, profit sharing, etc.).
Statements for each of your investments (stocks, bonds, mutual funds, etc.).
Statements for all of your credit cards, and documents for all other indebtedness.
If you have children under 18:
Verification of yearly daycare costs.
Cost of employer provided health insurance with breakdown for costs for self and cost for self with family.
Tuition statements.
Prior to mediation discuss with your attorney 

What type of legal custody you are seeking.
What type of physical custody you are seeking.
What parenting time schedule you are seeking.
What holiday schedule you are seeking. 
What type of telephone contact you are seeking.
Who will provide transportation for pick up and return of the children.
Who will claim the child as a dependent under City, State and Federal Taxes.
Make sure to provide copies of the documents to your attorney, to ensure they have them available at mediation. The preparation you and your attorney do now will hopefully result in a fair and equitable agreement at mediation (and completion of your divorce).
Experienced Divorce Attorney
We understand that filing for divorce can be an emotional and confusing experience. That is why we are committed to providing personalized service to each client we represent, and will be with you through this difficult journey. We are prepared to guide you in all aspects of your case.
To discuss your circumstances and legal options, contact Schmitt Law, PLLC online or call (616) 608-4634 to schedule a consultation.