It's great when divorcing couples control the terms of the outcome of their divorce. And many couples ask about their right to be the first to be called when the other party requires child care – they want to be the one to provide all child care without the other party using a third party.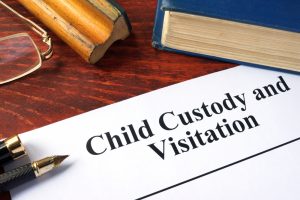 This is what is called "right of first refusal" – when one party must contact the other allowing them to provide child care before the use of a third party. However, most judges will not approve a "right of first refusal" provision in judgments, even if the parties agree to it in a consent judgment of divorce.
Why do judges dislike a "right of first refusal" provision? Because judges believe that a "right of first refusal" provision is nothing more than one party micromanaging the other party (their time and their decisions regarding the children).
The biggest issue for judges is how are they going to uphold a right of first refusal provision. How do parties decide clear language of a "right of first refusal" provision? It requires a determination of when the provision goes into effect. Just how many hours must one parent intend to be unavailable before the provision should go into effect. And that's not an easy determination, nor easy for the judge to address post-divorce.
A "right of first refusal" provision becomes a highly litigated post judgment issue that judges do not want to continually address. The parties tend to abuse the provision believing every time the other parent leaves the house, they should be given the right to watch the children. Parties that ask or demand that a "right of first refusal" provision be placed in a judgment are the very people who should not have such a provision.
In conclusion, it is not likely that judges will agree to a right of first refusal provision in your judgment. Once divorced, you each have the right to make day to day decisions for the children, to include the choice of daycare. This means that each of you may select your own daycare provider, and will not be required to use the same daycare provider during your parenting time.
GRAND RAPIDS COLLABORATIVE DIVORCE ATTORNEY SERVING KENT, OTTAWA, AND ALLEGAN COUNTY.
We understand that filing for divorce can be an emotional and confusing experience. That's why we are committed to providing personalized service to each client we represent, and will be with you through this difficult journey. At Schmitt Law, PLLC we encourage clients to take a more collaborative approach to divorce that promotes positive communication and cooperation. Through mediation or the collaborative divorce process, Laurie guides her clients through amicable divorce settlements so they can move forward with their life. To discuss your circumstances and legal options, contact Schmitt Law, PLLC at (616) 608-4634 to schedule a consultation. Or, contact us online to arrange a consultation.