Before you settle, obtain knowledge about your marital assets!
It's not uncommon for spouses to lack all of the financial information in a marriage. But, it's critical that, through the divorce process, you obtain all of the financial information such as bank accounts, retirement accounts, pensions, stocks, and business information in order to negotiate the terms of your divorce effectively and fairly. Diverse and high value assets can make this process complicated, and some spouses may try and take advantage of that by hiding some of their assets or the value of those assets.
IS IT LEGAL TO HIDE ASSETS IN A MICHIGAN DIVORCE?
Hiding assets in a Michigan divorce is illegal, and can result in an inequitable division of property. Why, because each party has a right to have marital assets divided equitably in the divorce action. And how can a judge divide the marital assets equitably if one spouse has more financial resources than is legally disclosed to the court? To ensure equity and fairness in the divorce process, both parties are legally obligated to disclose all marital assets to the other party in the discovery process and to the court.
WHAT HAPPENS IF I HIDE ASSETS IN MY MICHIGAN DIVORCE CASE?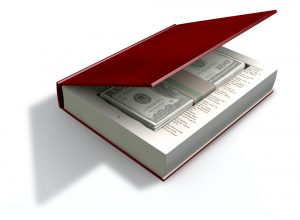 If you attempt to defraud the court, the court will not take lightly that you attempted to hide assets during your divorce, and you can be found in contempt of court. Depending on the severity of the deception, you may face criminal charges. Alternatively, the family court judge may award your spouse a higher percentage of the marital assets, to include awarding your spouse the entirety of the hidden assets.
WHAT IF I DO NOT KNOW WHAT OUR MARITAL ASSETS ARE?
If you have not been active with your marital finances, or suspect your spouse has assets/accounts you may not know about, it is important that they be discovered. You and your spouse will be required to complete a Financial Affidavit disclosing necessary financial information. After the Financial Affidavits have been exchanged, your attorney can determine what other financial information they require, and request the necessary financial information from your spouse or their attorney.
HOW CAN I PROTECT MYSELF?
With specific language properly placed in your Judgment of Divorce, you can protect yourself. The language states that if your spouse fails to disclose assets during the divorce, these hidden assets discovered post-divorce will awarded to you. And, you should include language in your Judgment of Divorce that if you are required post-divorce to go before the court on a hidden asset issue, the offending party will be responsible for your attorney's fees and court costs.
CONTACT AN EXPERIENCED GRAND RAPIDS COLLABORATIVE DIVORCE ATTORNEY SERVING KENT, OTTAWA, AND ALLEGAN COUNTY.
Divorce can be emotional and messy, and it's natural for anyone going through a divorce to want to protect their financial interests. Maintaining an objective view of the situation can be difficult when you are struggling with complex emotional issues and personal tensions in your divorce. As an experienced Michigan divorce lawyer, Schmitt Law, PLLC can help you maintain control over your property in divorce, and provide detailed guidance and support throughout every step of the process. The right attorney can increase the likelihood of you securing a favorable outcome to property division in your divorce.
Laurie Schmitt of Schmitt Law, PLLC has years of experience representing clients in a wide range of difficult divorce cases. We understand the financial concerns our clients often have regarding their property ownership rights and the doubts they often experience when it comes to property division in divorce. If you are seeking a divorce, contact us today to schedule a consultation. Contact Schmitt Law, PLLC online or by calling (616) 608-4634 for a consultation today.