Are you going through a heated custody case, or intend to be involved in a custody case in the near future? If so, the following list may help you from making unnecessary mistakes.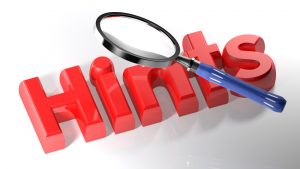 Attend ALL parent/teacher conferences with your children's school
Stay in weekly contact with the teachers (through email, telephone or in person)
Address issues your children are having in school
Attend all extra-curricular school activities of the children
Place the children in counseling (if necessary)
No dating – it shows the court that you are placing the children's needs ahead of your own
Do not spend the night away from home unless it is for business (and it can be documented as such)
Do not have boyfriends/girlfriends spend the night (once again, no dating)
No social media (Facebook, Twitter, etc.,)
Do not argue or use foul language with the other parent (especially in front of the children)
Do not disparage the other parent in front of the children
Attend church with the children and enroll them in any activities that are age appropriate
Do not stalk, harass, or continually call the other parent
Make sure all emails to the other parent are of a content you would not be embarrassed to have a judge read (as they can be used against you in a custody evaluation and at trial)
No drug or alcohol use: you may be required by the court to take a drug screen
Do not go to bars or nightclubs with friends/girlfriends/boyfriends (as any activity maybe documented and used against you at trial)
If your license has been revoked or suspended, no driving
No fighting or encounters with the other parent when you are at exchanges
If you are having issues at exchanges, document the exchanges via video
No illegal activity: do not get arrested
If the other party has alleged that you have a drug or alcohol issue – obtain a drug screen every thirty (30) days during the duration of the divorce
Do not test "dirty" on any drug screen
Note that your activities may be documented by a private investigator and used at trial
CONTACT SCHMITT LAW, PLLC FOR LEGAL ADVICE ON CUSTODY.  GRAND RAPIDS FAMILY LAW ATTORNEY SERVING KENT, OTTAWA, AND ALLEGAN COUNTY. 
Custody is a sensitive topic in divorce cases. Child custody mediation will put your child first and set you up for a healthy co-parenting relationship. With an experienced attorney and mediator like Laurie Schmitt, you will be able to navigate your new family dynamic with clear understanding and communication. Looking for a professional and experienced family law attorney, contact us online or give us a call at (616) 608-4634. At Schmitt Law, PLLC our commitment is to you!