CUSTODY AND THE COMMON-SENSE RULES.
You're in the midst of a custody case, and suspect it may turn into a battle. Or your case has taken a turn for the worse, and everything you say and do seems to get back to the judge. What should you do?
Ask yourself "What type of parent am I"? Will the judge conclude you are a good parent when they look at the evidence? Do your decisions reflect a parent that puts the needs of their children ahead of themselves? It's important to understand that your day-to-day decisions will be scrutinized by the judge when your case goes to trial.
WHAT JUDGES REVIEW IN A CUSTODY CASE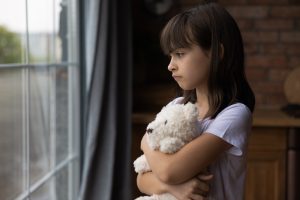 Judges are concerned with your moral character, and your ability to make good decisions as a parent. Judges make custody determinations based off evidence presented in court. The following are tips to win your custody case:
STAY ACTIVE WITH YOUR CHILDREN'S EDUCATION.  Attend all parent/teacher conferences.  Stay in contact with the teachers (through email, telephone or in person). Address issues your children are having in school. Make it important to attend all extra-curricular and school activities of your children. It's all about making your children's education important.
OBTAIN COUNSELING FOR YOUR CHILDREN, IF NECESSARY.  Each child copes with divorce and change in their own way. Children benefit from having a neutral third party they can talk to and need a safe place to express their feelings. Children feel your anxiety and frustration. So, pay attention to their mental health needs.
NO DATING.  Dating while divorcing shows the court you're placing your emotional needs ahead of your children's needs, and shows poor judgment on your part. 
IF YOU MUST DATE.  And if you must date, don't introduce your children to your significant other, or have your significant other spend the night when you have custody of your children. Be mindful that your children are struggling emotionally with the breakup of their family. And if this relationship extends past the divorce, an introduction can take place after the divorce.
DATING…CONTINUED.  If you were never married to the other parent and are in the middle of a custody battle, having multiple new people in and out of the children's lives is not healthy or appropriate. So, stop doing it, or don't start it! 
NO OVERNIGHTS. Unless you need to spend the night away for business purposes, refrain from spending the night away from home. And be prepared to document these trips as business trips. Staying the night away from home can show your needs come before your children's needs. And, even if they are business trips, it can be misconstrued as a possible affair. 
JUST STOP!  Don't engage in name calling, arguing, or use of foul language with your ex while in front of your children. Your children are already conflicted, and don't benefit by seeing you act badly towards your ex. These behaviors show a lack of discretion and places your children on the front line of the war. 
NO FIGHTING AT EXCHANGES.  You and your ex are there to exchange the children, not engage in battle with the other parent. If you're having issues with the other parent's behavior at exchanges, you may want to document the exchanges via video
TAKE THE BATTLE OUT OF IT.  Don't engage in text/email wars. Anything you put in writing can and will show up in court. Make sure that your communications are necessary and relevant regarding your children. If you send it, the judge may read it.  So, take a moment before you hit the "send" button. Ask yourself, "do I want the judge to see this"? 
NO BAD TALK.  When the children are with you, focus your activities around them.  Don't spend your quality time with your children disparaging your ex. It just puts your children in the middle.    
RELIGION. If you've always attended church with the children, continue to do so.  However, if you and the children have no real religious history prior to the custody case, don't manufacture an interest in religion to make yourself look better to the court.
DO YOU WANT A PERSONAL PROTECTION ORDER FILED AGAINST YOU? Don't stalk, harass, or repeatedly call the ex. It may cause your mental health and character may be called into question by the judge. And worse yet, you may find yourself receiving a PPO.
NO ILLEGAL ACTIVITY OR ARRESTS.  If you can't refrain from participating in illegal activity or getting arrested during a custody case, you will not be awarded custody. 
DON'T DRIVE WITHOUT A LICENSE. If your license has been revoked or suspended, don't drive with your children in the car.   Doing so shows complete disregard for the law. 
DRUGS/ALCOHOL: If there are allegations of drug use and excessive drinking, then you need to stop. Nothing worse than failing a court ordered drug or alcohol test.
ARE YOUR ACTIVITIES BEING DOCUMENTED. It's not uncommon for private investigators to be hired in custody cases. Who knows your habits better than your ex?  And what better way to make you look bad than to get video footage of you drunk at the bar. So, refrain from going to bars during your custody case. 
CONTACT SCHMITT LAW, PLLC FOR LEGAL ADVICE ON CUSTODY. GRAND RAPIDS FAMILY LAW ATTORNEY SERVING KENT, OTTAWA, AND ALLEGAN COUNTY.
Custody is a sensitive topic in divorce cases. Child custody mediation will put your child first and set you up for a healthy co-parenting relationship. With an experienced attorney and mediator like Laurie Schmitt, you will be able to navigate your new family dynamic with clear understanding and communication. Looking for a professional and experienced family law attorney, contact us online or give us a call at (616) 608-4634. At Schmitt Law, PLLC our commitment is to you!