Under Michigan law, if there are no minor children of the marriage, the mandatory wait period is 60 days from the date of filing the complaint for divorce. If there are minor children of the marriage, the statutory wait period is six months from the date of filing the complaint for divorce. These statutory wait periods are defined in MCL 552.9(f).
Typically, a divorce will only be completed within these statutory wait periods if the parties agree on the terms of the judgment of divorce (the divorce remains uncontested).  However, many divorces cannot be completed as uncontested divorces.  Because of that, the actual time-frame to complete a divorce in Michigan is based on many factors such as: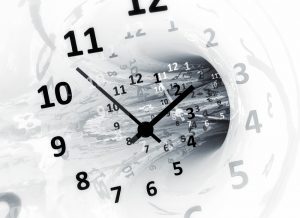 The complexity of the case
What issues the parties cannot resolve
If there is a need for mediation
If there is a need to complete the discovery process
If there is a need for trial
If the divorce remains contested, the actual date of completion of the divorce will realistically exceed the statutory wait periods.
More commonly seen for time-frames to complete divorces in Michigan is that the process takes between six to nine months. If your divorce remains contested, and a trial is necessary, you can expect to have a trial scheduled and completed within a year of the date of filing. This means if your case requires a trial with the judge, you will not be divorced until a trial is held and a judge makes their final ruling.
If you have questions about how long a divorce takes in Michigan or any other questions related to the divorce process, contact Schmitt Law, PLLC and set up an appointment. Give us a call at 616-608-4634.