A Judgment of Divorce is the legal document that finalizes the divorce process. It is the written court order that formally dissolves the marriage. 
WHAT DOES A JUDGMENT OF DIVORCE CONTAIN?
The Judgment of Divorce contains the terms of the judge's ruling after trial on all aspects of the divorce, or the specific terms of the of the parties' agreement. A Judgment of Divorce contains pertinent information as follows:
Divorces with minor children: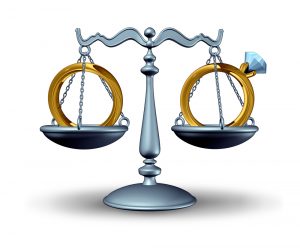 Custody
Parenting time
Holiday parenting time
Telephone contact
Extracurricular activities 
Any miscellaneous provisions specific to the parties
Child support
Health insurance
Change of Domicile Rule
Hague Convention 
Income Tax Exemptions
All divorces (with or without minor children)
Vehicles
Personal property
Bank accounts
Retirement accounts
Real property
Debts
Restoration of maiden name
Other statutory provisions
WHAT IF THE TERMS OF THE JUDGMENT OF DIVORCE ARE NOT FOLLOWED?
A Judgment of Divorce is a court order and therefore both parties are bound to its terms and required to follow its provisions. Failure to follow the Judgment of Divorce may lead to court-imposed sanctions. 
WHAT IF THE JUDGMENT OF DIVORCE NEEDS TO BE MODIFIED?
A modification can be achieved two ways. 
The parties come to an agreement, that agreement is reduced to writing through a stipulated order, and presented to the judge for signature.  
One of the parties files a motion, a hearing is set, and the judge makes a ruling on the matter. There are times when the issue requires an additional hearing called an evidentiary hearing. If the judge believes an evidentiary hearing is required, a date will be set by the court wherein testimony will be taken, and the judge will rule on the matter.
Experienced Divorce Attorney
If you need to know more about a Michigan divorce, including how to file for a divorce, contact an experienced attorney, Laurie Schmitt at Schmitt Law, PLLC. We look forward to speaking with you and being your advocate during this crucial time in reframing your life. Call Schmitt Law, PLLC at (616) 608-4634 or contact us online to arrange a consultation.