All family law cases are difficult. However, custody cases can be the most challenging for parents. Whether your case is a divorce, child custody, parenting time, or child support case, Mediation offers a less stressful option for couples.
In Mediation, the parties and their attorneys meet with a neutral third party who will assist you in coming to an agreement that is fair and equitable.
Before you attend Mediation, it is important for you and your attorney to prepare. It is also imperative that both the client and attorney have a shared understanding of what outcome the client desires through the Mediation process.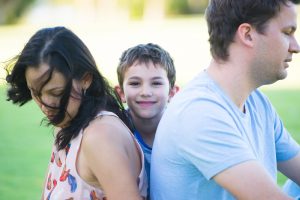 As this is a difficult time for the client, it is normal to have questions and concerns about the process and outcome. At Schmitt Law, PLLC, we sit down with every client prior to mediation and discuss our strategy. This allows us to be "on the same page" with the client when we attend Mediation.
The following is a checklist that Schmitt Law, PLLC reviews with all clients prior to attending a custody Mediation.  
Make sure you have provided copies of all relevant documents to your attorney so that they can have the necessary documents available for mediation.
What type of legal custody are you seeking?  Joint or sole?
What type of physical custody are you seeking?  Joint or sole?
What parenting time schedule are you seeking?  Does your work schedule allow you to exercise parenting time on the schedule you are seeking?  Do you have daycare available if needed?
What holiday schedule are you seeking?  The following are the major holidays that Schmitt Law, PLLC typically requests:  New Year's Eve, New Year's Day, Easter, Memorial Day, July 4, Labor Day, Halloween, Thanksgiving, Christmas Eve, Christmas Day, Child's birthday, Spring Break, Christmas break, Mother's or Father's Day, and any other day important to the client.
What type of telephone contact are you seeking?  What days of the week, what time of the day, and for what length of time?
Who will provide transportation for pick up and return of the children?
Who will claim the child as a dependent under City, State and Federal Taxes?
What happens if one or both of the parties require a change in their parenting time schedule?      
And through the mediation process, be sure to put your child's needs first – prioritize what is best for the child, and what is best for their day-to-day routine. When you place the child first, much of the decisions to follow become easy to make.
Experienced Michigan Child Custody Attorney
Laurie Schmitt at Schmitt Law, PLLC is experienced in family law cases involving visitation and custody. Over the years, I have successfully represented hundreds of clients in complicated cases. For skilled legal guidance, please call Laurie at Schmitt Law, PLC at (616) 608-4634, or contact us online to arrange a consultation.