In the collaborative divorce process, we utilize the team approach. The team comprises of the clients, their respective attorneys, a coach, and if necessary, a financial neutral. What role does a financial neutral play in this process as a team member, and what is the value to the client in retaining a financial neutral?
In many cases there are complex financial issues that must be addressed in the collaborative process. Simply put, the financial neutral assists the team in answering all financial questions.
A financial neutral will sit down with the parties independent of the team to assist in creating a budget while the parties are going through the collaborative process.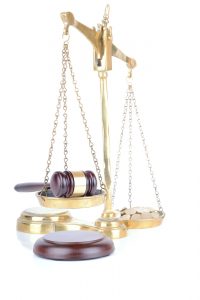 The financial neutral also assists the parties in understanding the impact of different settlement options that are being addressed in the team meetings. The financial neutral will review all of the assets and debts of the parties, and create a report for the team to review. These reports allow the team to fully understand the financial position of the parties, and to assist the parties in getting to an agreement that is financially fair and equitable for each party.
Financial neutrals also assist in valuing businesses of the parties, or valuing assets that may be difficult to value.
Often times, there may be one spouse who has never been responsible for maintaining the household finances. In these instances, the financial neutral can meet with that party individually, with the consent of the other, to assist them in learning how to create a budget, write a check, balance a checkbook, and pay bills.
Additionally, there is a cost benefit to the clients in hiring a financial neutral: it allows the attorneys to focus on legal issues, while the financial neutral focuses on the financial issues. Each part of the professional team is focused on what they do best and what they have been trained to do.
In the end, the financial neutral plays a valuable role as a team member: creating efficiency, saving money for the clients, and providing the team with a full understanding of the client's financial situation.
Considering Divorce? Learn your options with Schmitt Law, PLLC
Contemplating a divorce can be one of the hardest decisions to make in life. There are many complexities involving the divorce process, making it overwhelming for most. However, know that you are not alone, and help is available. At Schmitt Law, PLLC we are here to answer your questions, ease your concerns, and protect your rights.
To book a consultation, contact Schmitt Law, PLLC online or by calling (616) 608-4634.